Monopoly Go is more than just a classic board game. With its mobile app and online tournaments, it offers a thrilling competitive experience that captivates board game fans around the world.
In this article, we'll explore the world of tournaments in Monopoly Go and give you our tips for winning them!
What is a tournament in Monopoly Go?
Monopoly Go tournaments immerse you in a virtual world where you can compete with players from all over the world in heated games. You can challenge your friends or random opponents to win prizes such as free dice rolls and stickers.
Mouth-watering rewards
By participating in Monopoly Go tournaments, you have the chance to win fantastic rewards. Whether it'svirtual money,stickers or lots of free dice rolls, the rewards add an exciting dimension to every game.
How do the tournaments work?
Every day there are new tournaments on Monopoly Go! Each tournament is different and requires you to perform different actions to move up the leaderboard and get the many rewards.
To progress in a tournament, you will have to fall on specific squares to collect points. For example, during the "top hat" tournament you have to fall on the "stations" squares to collect points. By collecting points, you can unlock up to 25 gifts, which can be dice, money or sticker packs. The most important thing is that you move up in the tournament ranking. The higher you rank, the bigger the rewards. For example, you can earn 800 dice rolls every day if you come in first place!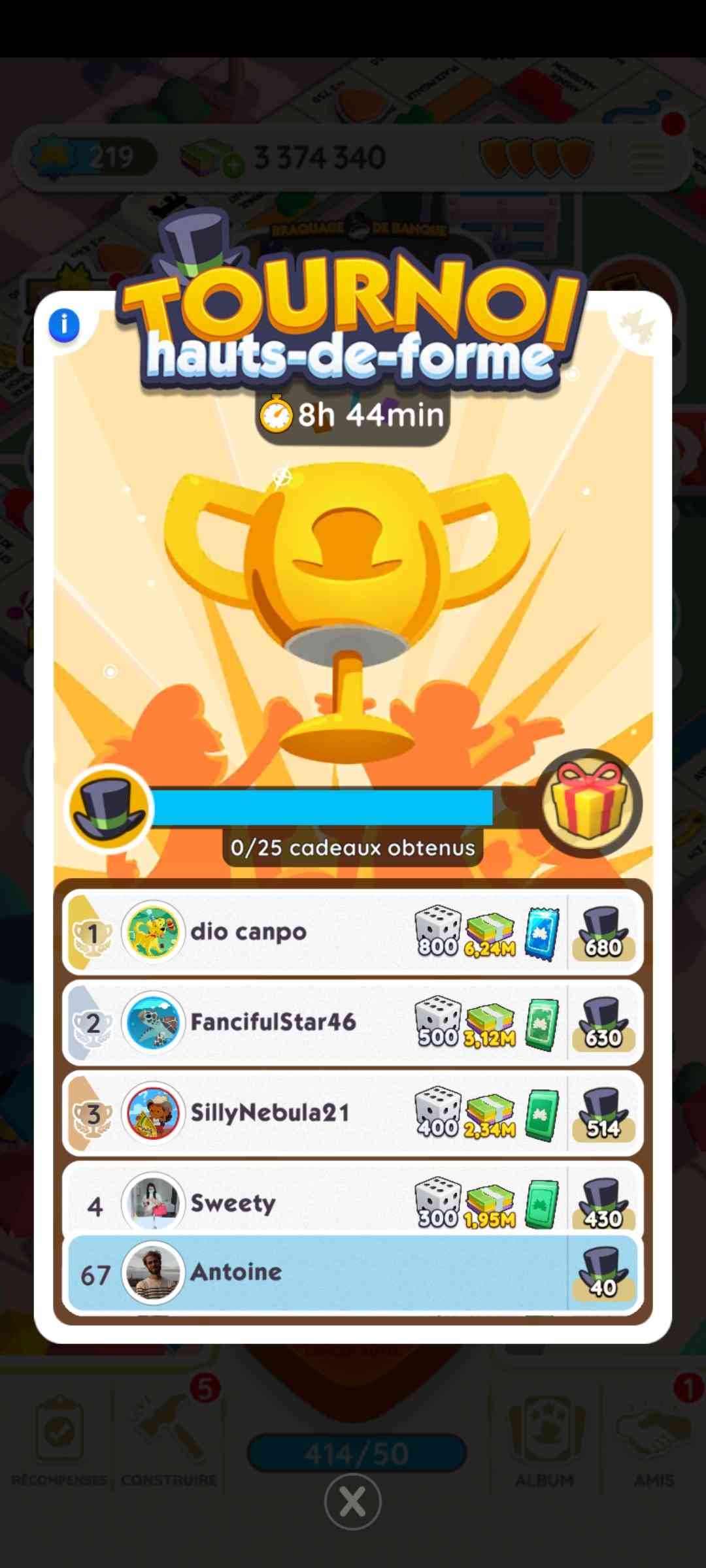 If you want to earn points more easily and quickly, we recommend using the roll multiplier, which will also multiply the number of points you earn.